"Twenty years from now, you will be more disappointed by the things you didn't do than by the ones you did. So throw off the bowlines. Sail away from the safe harbor. Catch the trade winds in your sails. Explore. Dream. Discover."
~ Mark Twain
Jeanne celebrates and explores:
Women and Empowerment – the kind that celebrates our spirit.
Life Purpose – embracing and sharing the best of ourselves.
Being Happy – the courage to honor our personal spirit.
Change Your Life – the ultimate power.
Personal Development – our stunning inner wisdom.
Self Improvement – the most daring journey.
Self Awareness – our inner compass.
Childhood Sexual Abuse – there are 40 million of us.
Survivors of Abuse – choices are our strongest ally.
Effects of Child Abuse – our experience continues to drive choices.
Abuse Recovery – embracing our truth can heal us.
Abuse Survivors – our personal spirit is strong.
Healing Abuse – information is power.
Phone Energy Circles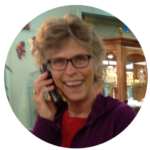 You could say, we look at our life through a single window and our viewpoint feels like 'that's how it is'. When you're having an energy journey with me, you will get to look out a completely different window to experience a new perspective that is insightful, empowering, and always encouraging.
"I appreciate so much your awareness of energy. I really do feel like I am all new!" ~CK
"Wow – energy insights really do propel you forward from the inside-out. How remarkable." ~MD
"Love, Love Love our energy group!!!" ~LF
"Affirming, positive, and uplifting. It feels magical." ~LM
In the Phone Energy Circles, you and your friends will call into a given number at a time you have chosen. You will spend an hour with me. In the first 15 minutes, I will describe an ingredient for igniting changes in your life. You will learn how it works and simple ways to use it for the shift you want in your life. In the next 30 minutes, each of you will have time to ask me questions or talk to me about your particular desire while others listen and learn. We will close the hour with me giving you more information so you can take the ingredient into your life and use it! The following Phone Circles will follow the same pattern as I introduce a different ingredient of change.
The $60 session will include 1 meeting/week for 3 weeks. During that time you are invited to email me with questions and observations about your energy experience, and I will respond. As you sign up for the group, I'll ask you to identify the change you wish to make, so I can empower it. You will also receive a signed copy of my book, "Ignite Changes Using Energy", so you can expand your journey of change.
Questions: Call 509-393-2921 or email me at jeanne@gotospirit.com
$60/person
Personal Energy Session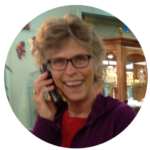 With energy, life-changing insights come to you like a best friend whispering in your ear. You can see past the surface into the root of what is holding you back. Challenges can be seen from a new perspective. New realities can be created. Practical, life-changing tools are available. Whether you are seeking shifts in your life, want help with your health, or want to heal the wounds of childhood abuse, I know how to take you there.
Let your inner wisdom can take you to answers that celebrate your personal spirit.
In gentle, empowering sessions, I use Energy Dialogues, Energy Readings, Deep Relaxation, Guided Energy, and Energy Insights so you see new possibilities for yourself. And then I give you practical suggestions for using your new energy insights in your everyday life.
"Oh man, oh man. So many changes! Worth years of therapy." MF
"I'm absolutely in awe about what happens. It's almost magical." LM
1-1/2 hours for $100
Energy Reading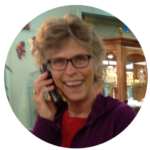 We are only aware of 5% of the beliefs, feelings, and thoughts that determine our choices. I will give you information from the other 95%. Logic gives us 7 bits of information. I tap into the energy field where there are 40 billion bits of information.
It's a half hour for getting information about anything you are thinking about. Bring any thoughts and feelings you'd like to know more about, and I'll give you intriguing insights that will excite, soothe, and expand your perceptions. It doesn't matter if you keep your thoughts private or share them, you'll get the same results.
You can ask any questions, including: relationships with people, money, health, work, creativity, choices you are facing at this time, current challenges, invited or unexpected changes that are happening, desires and dreams you want to manifest
I will give you encouraging and empowering energy insights that will help you see new possibilities. And you can be sure the information will support and celebrate you.
1/2 hour for $30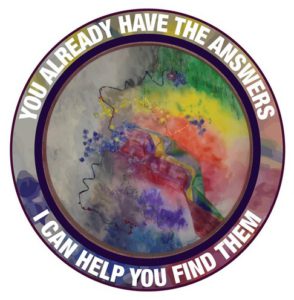 "Jeanne has an uncanny ability to help people see more clearly what is happening to them." ~ SK